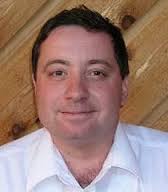 Don Brown (June 30, 1964) is a Canadian voice actor. Some of his better known cartoon roles include Hydron and Optikk on The New Adventures of He-Man, Evilseed on the 2002 version of He-Man and the Masters of the Universe, Tom on Tom & Jerry Tales, Henry Peter Gyrich on Fantastic Four: World's Greatest Heroes, and Mutt, Drop Zone and Sub-Zero on the DiC seasons of G.I. Joe: A Real American Hero.
In the world of dubbing, Brown has played Jaken on InuYasha, Emperor Pilaf, King Kai, Burter and Mr. Satan/Hercule on the first English dubs of Dragon Ball and Dragon Ball Z, Bishamon on the Night Warriors: Darkstalkers' Revenge OVAs, and Sigel Clyne on Mobile Suit Gundam SEED.
Voice roles
Edit
Beast Wars Edit
Ad blocker interference detected!
Wikia is a free-to-use site that makes money from advertising. We have a modified experience for viewers using ad blockers

Wikia is not accessible if you've made further modifications. Remove the custom ad blocker rule(s) and the page will load as expected.