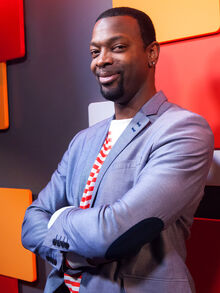 Martin Jamie Roach is a Canadian actor. He is best known for his roles in live action such as T. Abner Hall on Aaron Stone, Mike on Falling Skies and appeared in films such as Cube Zero, Diary of the Dead, and The Lookout. In the realm of voice acting, he is also known as Master Yo on Yin-Yang-Yo!, Jake Justice on Rescue Heroes, Big Wheelie on Bigfoot Presents: Meteor and the Mighty Monster Trucks and the Falcon on The Avengers: United they Stand.
Beast Wars Transmetals Edit
Ad blocker interference detected!
Wikia is a free-to-use site that makes money from advertising. We have a modified experience for viewers using ad blockers

Wikia is not accessible if you've made further modifications. Remove the custom ad blocker rule(s) and the page will load as expected.